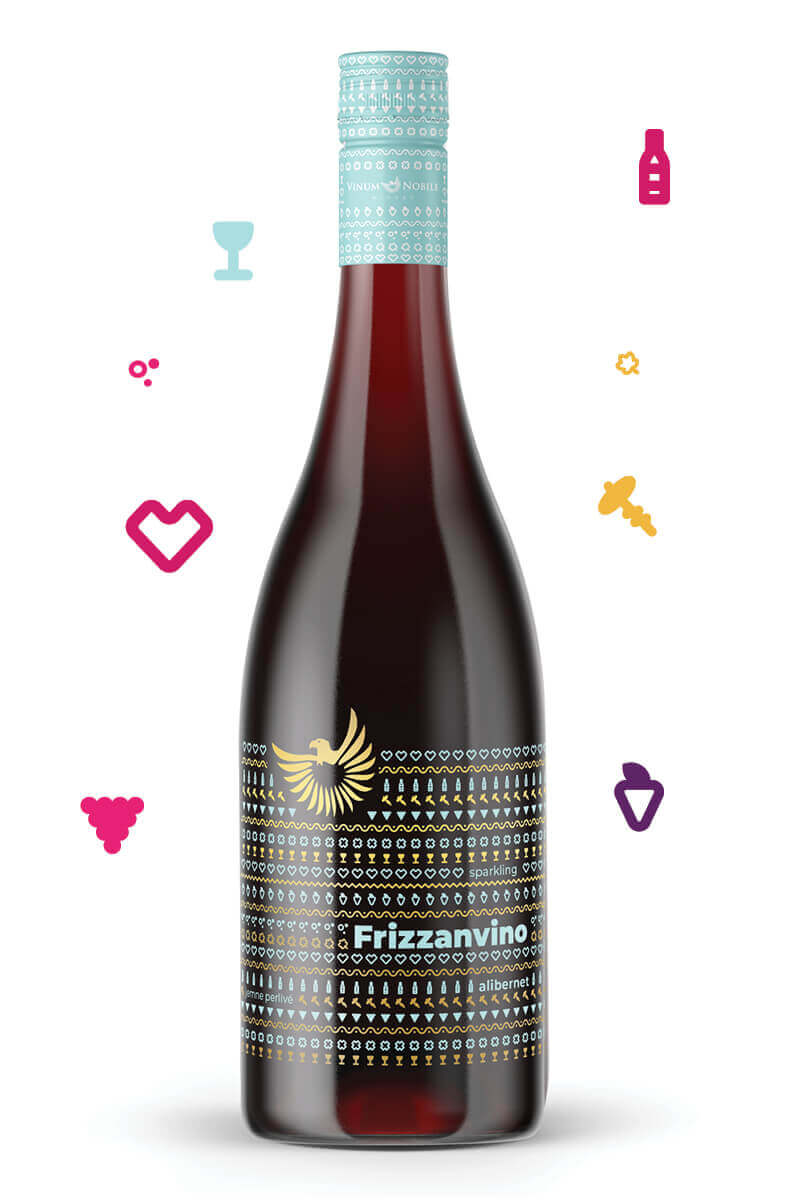 Alibernet 2020
Carbonated sparkling wine - semi-dry
Red wine lovers will are sure to delight – the bubble-lightened version of full Alibernet is the right choice this summer.
A fantastic wine with a beautiful purple colour, the taste of mulberry will pleasantly surprise you.
Purple Ali is a heavyweight, and anyone who tries it once won't hesitate any longer.
Mulberry and blackberry spin in a glass, and your eyes light up when you breathe it in.
Wild berries roll in your mouth and summer tones pass through you.
Semi-dry carbonated sparkling wine
With Protected Designation of Origin (PDO)
Made of Slovak quality varietal wine.
Nitra wine region
Recommended serving temperature 5 – 7 ° C
delivery starts
at 3,90 €
discount on next purchase
5%
purchase over 60€
free wine
purchase over 100€
2 free wines